Even if you can get up to 3 weeks of wear in a gel manicure I usually change mine every 5-7 days purely 'cz I'm bored & in need of a new color :) Today I have for you Gelish's "Garden Teal Party". It's a gorgeous teal blue that covers well in only two coats. For this particular color I had trouble with the clean up as I usually do with blues, greens & purples 'cz they like to stain the skin. The flaws don't seem as noticeable in person but unfortunately the camera catches everything! :( Anyhow, I love this color in spite of the messy clean up.
With flash: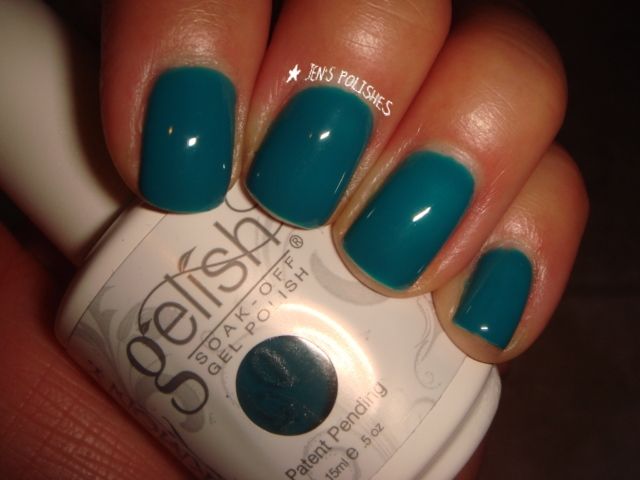 Without flash: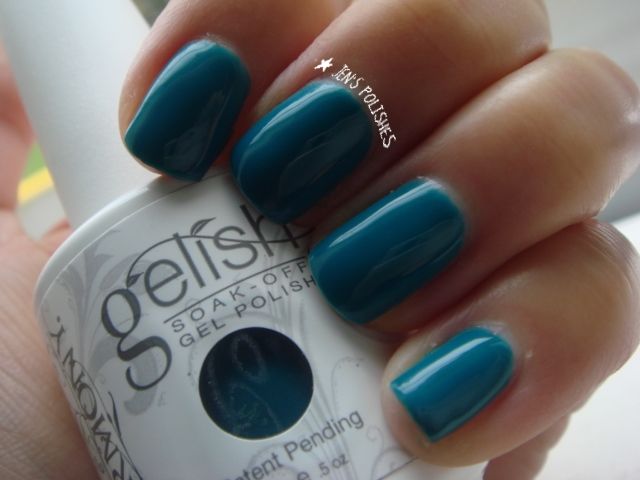 FEATURED POLISH:
BRAND:
Hand & Nail Harmony Gelish
NAME:
Garden Teal Party
COLLECTION:
Love In Bloom Collection - Spring 2013
DESCRIPTION:
teal blue creme
LINK:
www.nailharmony.com
**DISCLAIMER** I am not affiliated with any companies nor am I paid for my reviews. All polishes were purchased with my own money and/or given to me as a gift from friends or family.