This is another one of my favorite gel polish brands, ibd "Just Gel Polish"; I have about a half a dozen or so colors as of now & each one of them has an amazing formula. They also have a great array of colors & are much more affordable [I purchased mine on
eBay
for less than $8 per 15ml bottle with free s&h]. So today I have for you two coats of "Indian Sari"... it has a gorgeous shimmer that is just stunning in sunlight! And as for any gel polish I like ANY color that can give me full opacity with two coats (since 2-3 minutes of curing each layer in with a UV light is time consuming enough without having to do 3-4 coats).
With flash: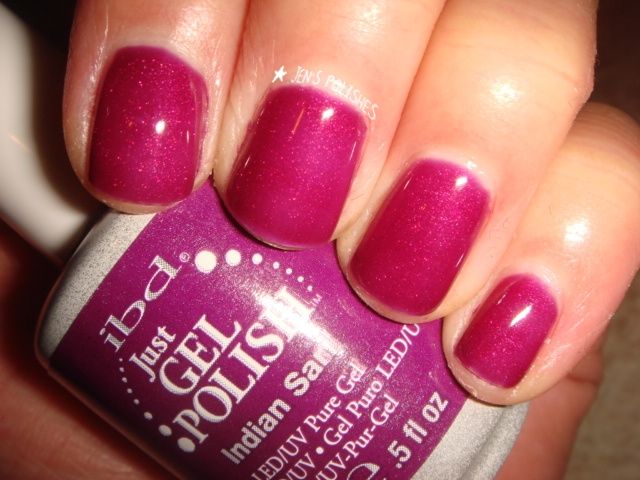 Without flash: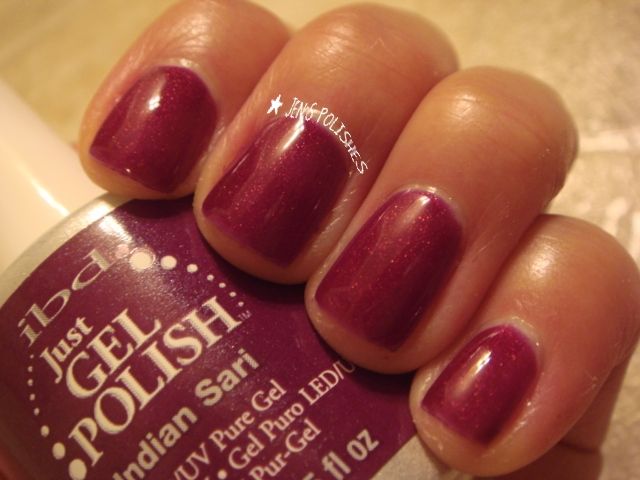 FEATURED POLISH:
BRAND:
ibd Just Gel Polish
NAME:
Indian Sari
COLLECTION:
N/A
DESCRIPTION:
burgundy/wine shimmer
LINK:
www.ibdbeauty.com
**DISCLAIMER** I am not affiliated with any companies nor am I paid for my reviews. All polishes were purchased with my own money and/or given to me as a gift from friends or family.