Hi welcome back to my blog! I'm re-vamping my blog since I wasn't happy with most of my past posts. They looked super sloppy with messy clean up! So I'm back & will be focusing on cleaner edges, gel polish swatches (mainly) & maybe a bit of nail art. Majority of the time I am wearing gel polishes 'cz I love that my manicures last a lot longer 'cz I don't have time to switch colors every few days. Plus I find that when you go to most nail blogs you can't find a lot of gel swatches. Especially because of the light & heat sensitivity with gel polishes that you get to see little to no view from the bottle. So I'm starting over! I will always give you a with & without flash view. I'm from Washington State (where there's not a lot of sunshine year round) so I cannot provide sunlight photos very often. Here's my first post for you all!
With flash: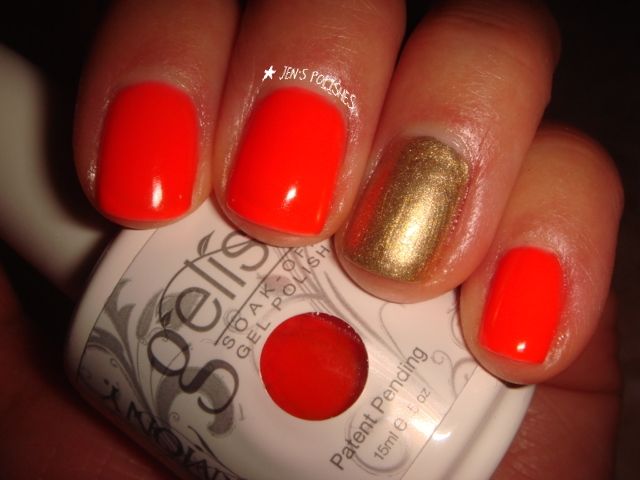 Without flash: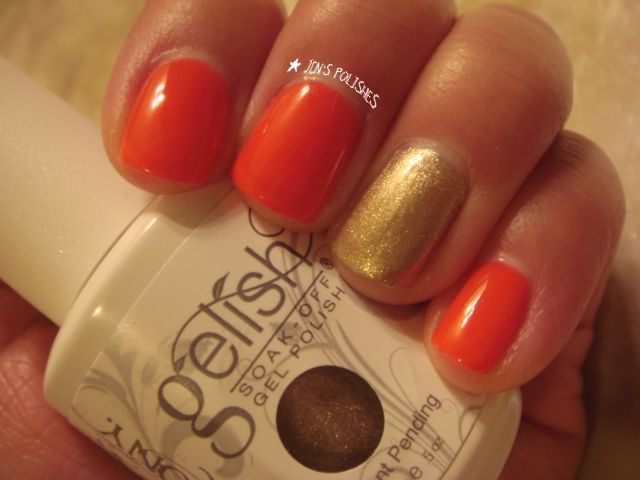 Shown is three coats of Gelish's "Tiki Tiki Laranga" & my accent ring finger was done with two coats of Gelish's "Meet The King". You always want to make sure you apply thin coats when using multiple coats of soak-off gel polish to avoid "wrinkling" that may happen when curing. You get a bit of visible nail line with "Tiki Tiki Laranga" but not too bad. I'm usually not a huge fan of gold but I love this combo! What do you think?
FEATURED POLISHES:
BRAND:
Hand & Nail Harmony Gelish
NAME:
Tiki Tiki Laranga
COLLECTION:
Rio Neon Collection - Summer 2011
DESCRIPTION:
neon orange jelly
LINK:
www.nailharmony.com
BRAND:
Hand & Nail Harmony Gelish
NAME:
Meet The King
COLLECTION:
Year of The Snake Collection - 2013
DESCRIPTION:
metallic gold shimmer
LINK:
www.nailharmony.com
**DISCLAIMER** I am not affiliated with any companies nor am I paid for my reviews. All polishes were purchased with my own money and/or given to me as a gift from friends or family.